Today I'll be sharing my experience with BecauseYogiSays, a 10 day yoga challenge on Instagram. The challenge, hosted by @momwhatsfordinner, @lydiamakokha, and @rackerman722 presented a different "yogi says" prompt each day. The prompts were open to interpretation, so participants could pick the asana, or yoga pose, they felt best represented it. The only things asked of participants were "express yourself" and "have fun". I did both. BecauseYogiSays…
Meditate on Day 1 I sat in Lotus Pose or Padmasana. Normally, I'd meditate in Savasana (Corpse Pose), or do a walking meditation, but I decided to switch it up.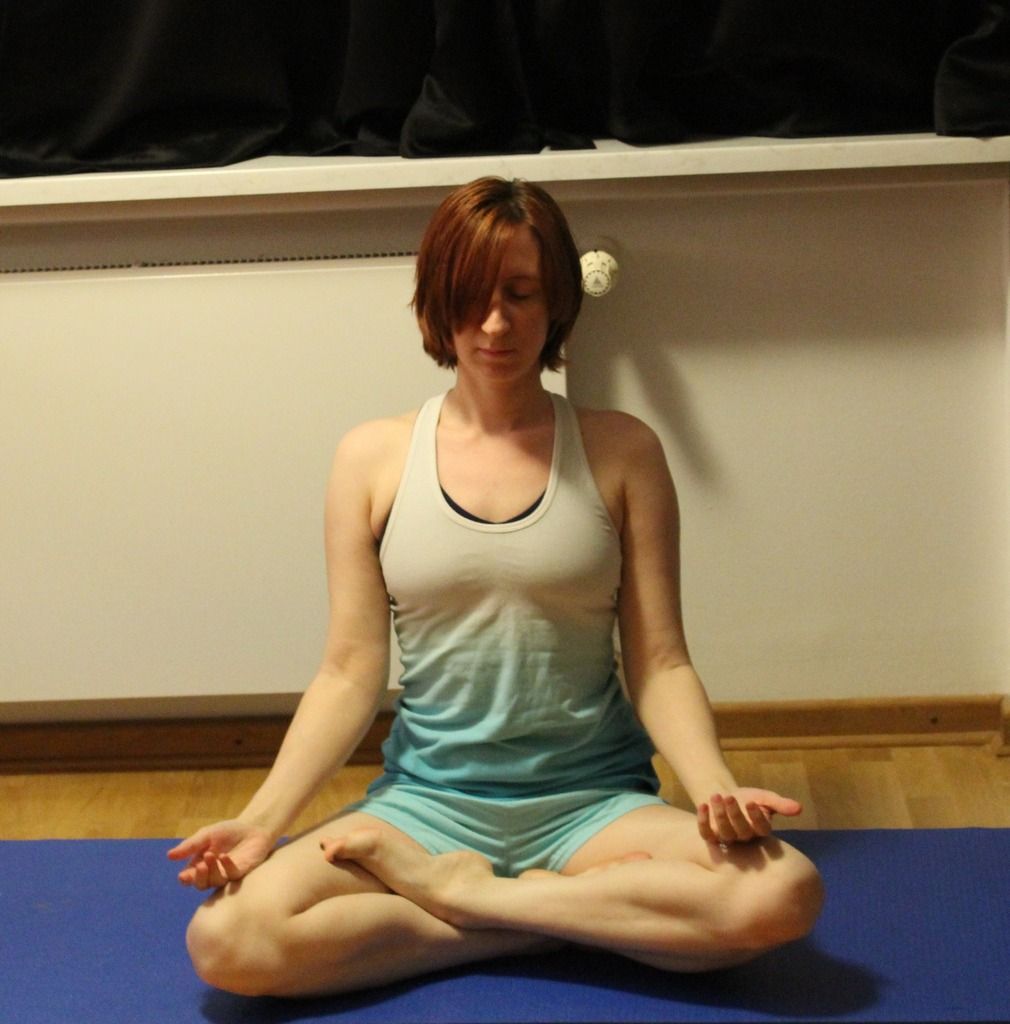 Rise and Shine on Day 2 I got into Cat Pose or Marjariasana. Since I sometimes wake up with a sore back, back stretches are a way I often begin my day.
Get Creative on Day 3 I got into Half Moon Pose or Ardha Chandrasana. According to an article by Amy Lynch on Mind Body Green, "this pose brings harmony through out the body and a sense of peace through the work required to achieve it". I lost my balance a few times before I could look up without stumbling and my position is still slightly off. For those who can't get into this position, using a block under the hand and/or looking down may be helpful.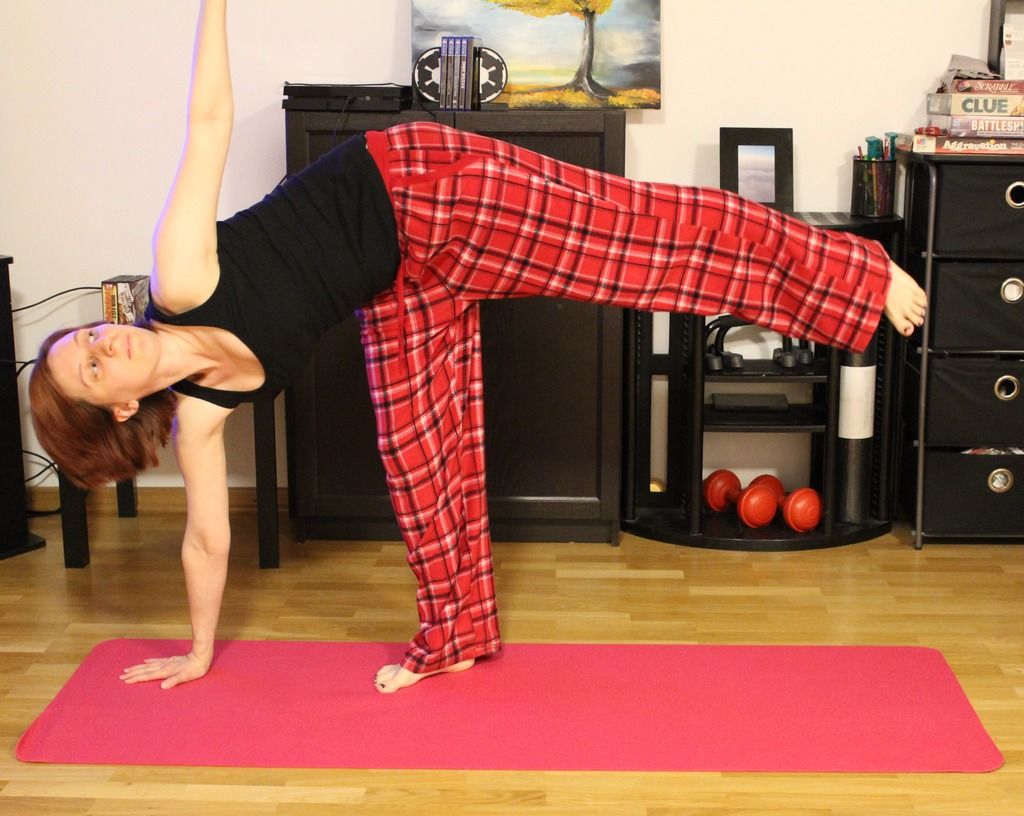 Be Fearless on Day 4 I did Fish Pose or Matsyasana, which Lori Myles-Carullo said in an article on GaiamTv.com is for releasing fear. This yoga pose, which I had never done prior to this day, opens the heart and lungs where Myles-Carullo says "fear often settles". 
Give Self Love on Day 5 I did Cow Face Pose or Gomukhasana. With the hand clasp, it was kind of like giving myself a hug and a pat on the back at the same time.
Pay it Forward on Day 6 I did a Standing Forward Bend or Uttanasana. A lot of people also mentioned how they did pay it forward acts during the challenge as well. Although I hadn't planned it for the prompt, and the person didn't take me up on my offer, I had happened to attempt pay it forward to someone during that day.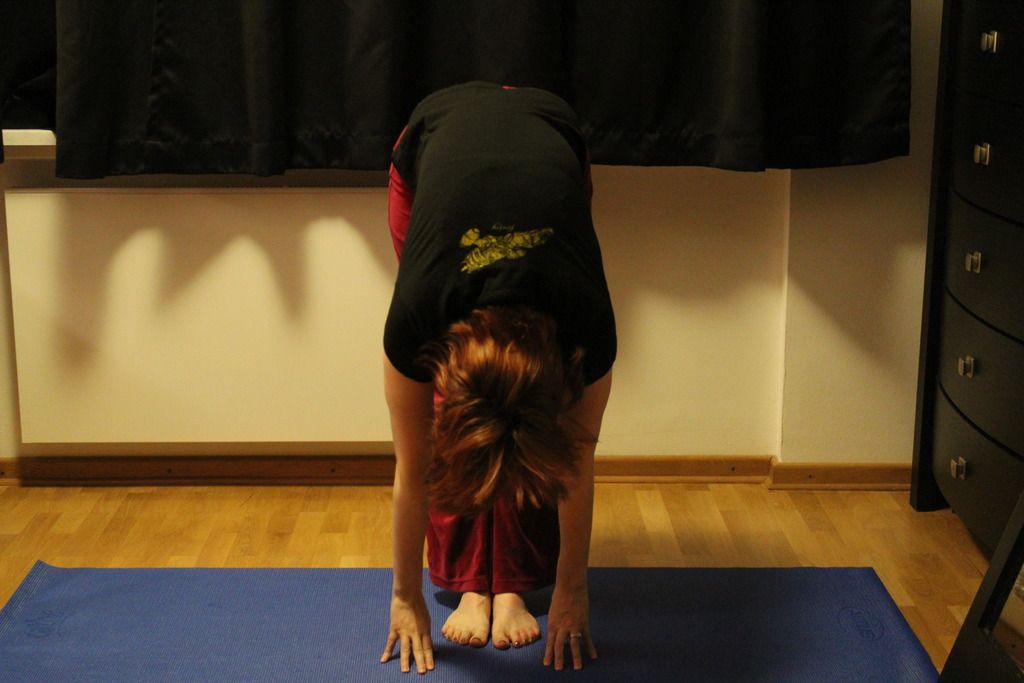 Try Something New on Day 7 I tried King Dancer Pose, also called Dancing Shiva Pose or Natrajasana, which I had never done before as far as I can recall. It was easier to hold than I thought it would be but harder than it might look. This is also a pose from Jivamukti, which is a form of yoga that is new to me, and which I'll tell you more about when I recap my experience with the LightOnTheMasters challenge.
Show Gratitude on Day 8 I got into a heart opener variation of Warrior I or Virabhadrasana A. According to Deborah Dunham in an article on Bliss Tree, "Heart opening poses are like saying 'I'm here and I'm wide open to so many blessings'" I thought that was lovely and a good representation of my feelings on that day. I had stayed up all night and figured I'd at least see a sunrise. Then it rained. But I found myself grateful for it including the sound to listen to and the breeze coming in the window. You can see a clip of the rain here. I discussed a few other things I was grateful for this day here. On this day I also shared the idea of doing the ABC's of Gratitude when you feel like you're having trouble finding things to be grateful for and beginning with Alive and Breathing to get you started.
Balance on Day 9 I got into the same pose as I began the challenge with, but this time elevated. I remember learning I could balance this way back in junior high, although I didn't know it was called Elevated Lotus Pose or Utthita Padmasana at the time. I did not balance myself very long in this position this time, but I wonder how long I'd be holding it now if I had kept practicing it since I was young. Part of balance for me is also time, so I had photographed the pose for this day and Day 10 on Day 8.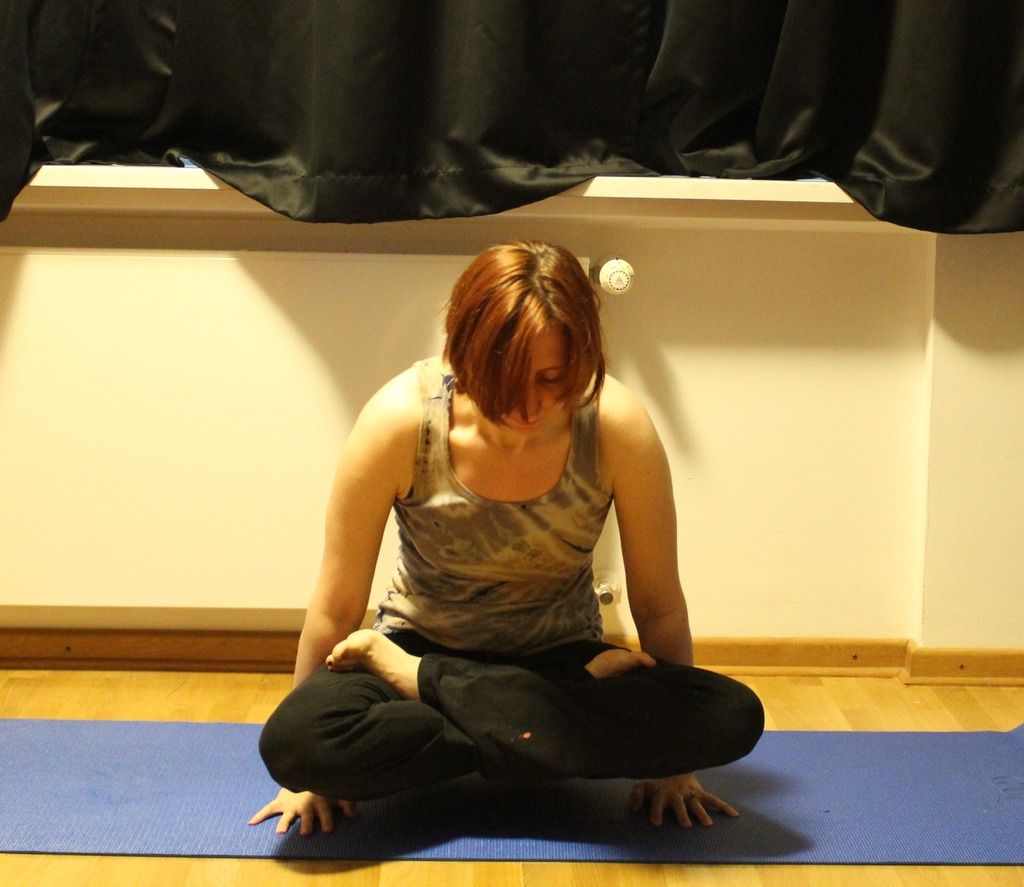 Rest on Day 10 I did Corpse Pose or Savasana. I'm sure I wasn't alone in picking that pose for that day, but it was one I hadn't done in awhile. Since I had taken the photo a couple days prior, I was especially able to rest on that day.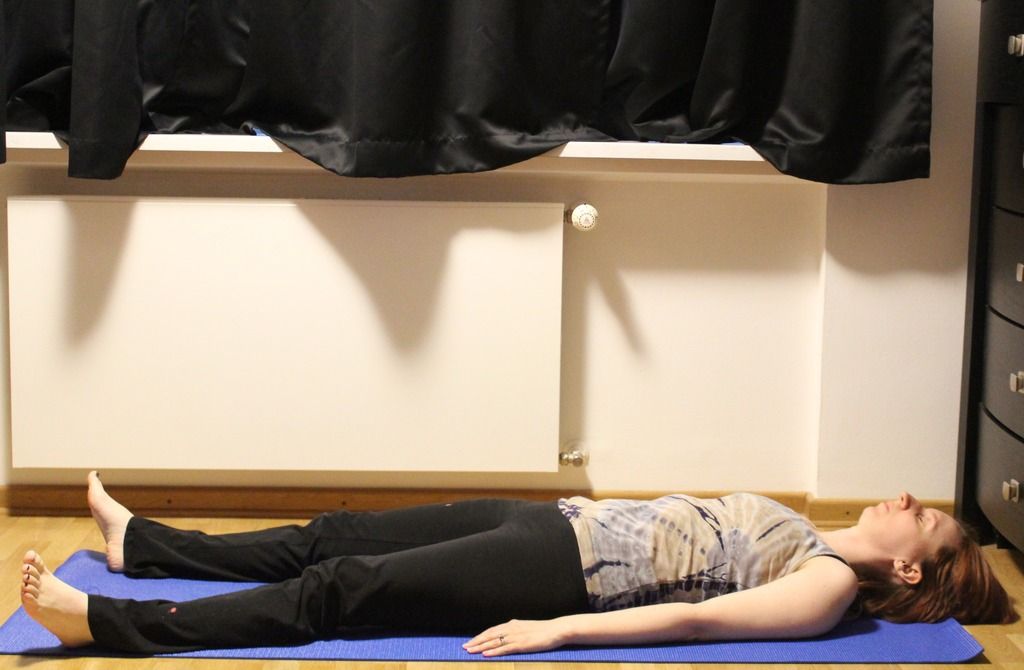 Although I like challenges that tell me what pose to do since I may try poses I wouldn't otherwise and can see how they are meant to look, I enjoyed the freedom in this challenge. In a couple of cases, I did try poses that were new to me. I also liked that coming up with poses for the prompts also helped me connect these poses to my life. Because I was kind of stumped on a few, such as what poses might fit for gratitude, I was lead to articles that had some interesting ideas that helped me learn more about the poses and their possible benefits. Overall I really enjoyed doing this challenge, and I hope you've enjoyed the recap. You can find recaps of other yoga challenges I've done here and follow along with my current yoga challenge and other fitness progress on @investinginfitness.
Related Posts: